Mini 14 & 30 M1A Carbine Style Rear Sight Installation Instructions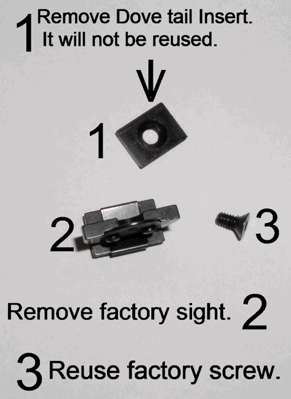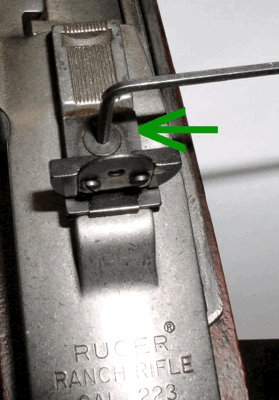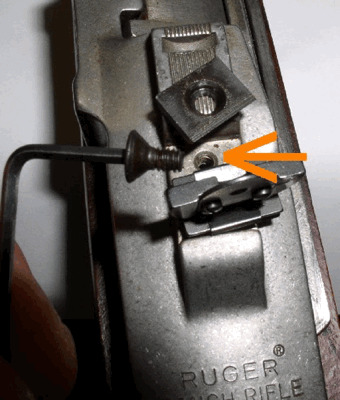 Figure 1, 2 & 3 Above.
Factory configuration.
1) Remove Dove tail Insert. It will not be reused. Figure 1
2)
You will reuse the factory windage lock screw.
Figure 3
3)
Remove Dove tail insert & sight assembly.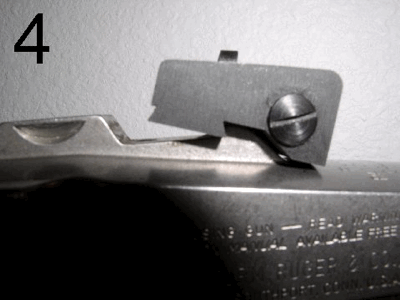 4) Lay the new rear sight so that it is tilled up.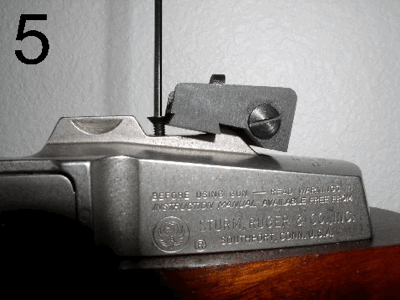 5) Add a drop of blue Loctite to the windage lock screw threads. Then start to insert the factory screw while the sight is tilted up.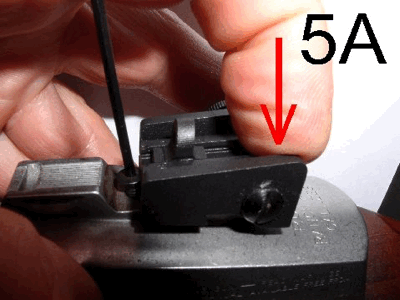 5A) You may need to apply pressure to the top rear of the sight compressing the spring tension. This will allow the head of the screw to pass between the base and the bottom top half that is under spring tension.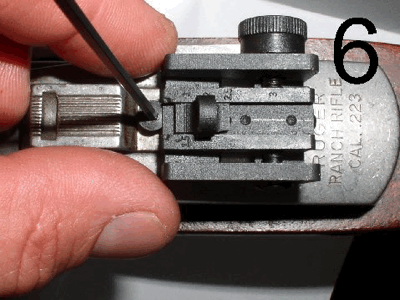 6) While holding the rear sight firmly, start to tighten the windage lock screw till it is past snug.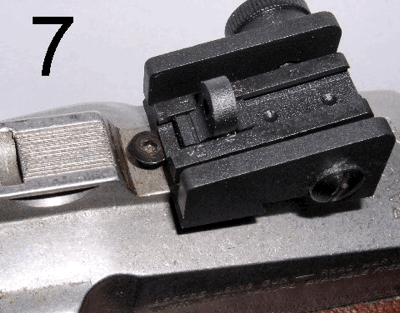 7) Your rear sight is now installed.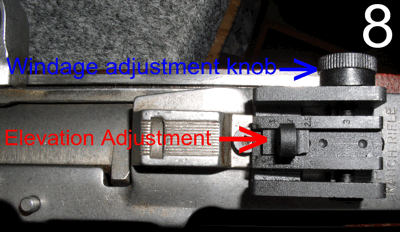 8) When adjusting the elevation grab hold of the aperture firmly with two fingers, and then apply pressure in the direction you want the aperture to move by sliding it forward or rearward. Use the numbers marked on the top of the sight to indicate the approximate yardage needed for adjustment. Note: The aperture requires a good deal of force to move.
WARNING: The rear sight has been thoroughly inspected and has left here in working condition. If you are not sure of the installation please call us. If you damage the sight there are no replacement parts available. Also please do not disassemble the rear sight. We will not warranty it and you will need to purchase a new replacement sight.
Accuracy Systems, Inc.
1661 Behrens RD Byers, CO 80103
303.822.6849
Hours of operation are Monday thru Thursday 9 AM to 4:30 PM, Friday 8:30 AM to 12:30 PM Mountain Time Zone (Closed Saturday & Sunday)